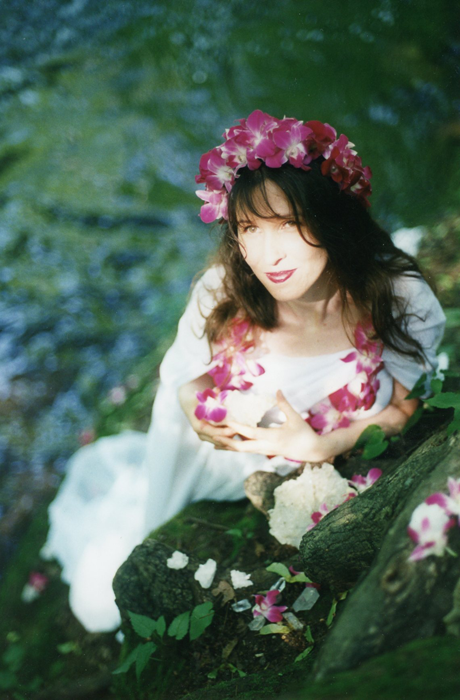 Photo: Damian Miles
LaVaughn is a psychic intuitive with clairvoyant, clairaudient, and empathic ability. Her spiritual quest has been the central focus of her life from earliest memory. As a young child, she spoke to other-dimensional beings, in a second language, to the amusement and confusion of her family. By her early teens, her interests became more mainstream as she studied Christian thought and, later, Buddhism. During her college years, she stumbled upon Goddess mythology and a deep sense of rekindled memory called her to the study of Earth religions including Wicca, Paganism, and Native American shamanism. It was her tactile discovery of the resonance of quartz crystal that awakened her to the subtle energy of the body and led her to the study of healing in all of its forms. She is certified in Aromatherapy by the Morris Institute of Natural Therapeutics, Crystal Therapy by the Academy of Earth's Medicine, and Sandlin Technique Bodywork by Virginia Sandlin, Cherokee Mystic and founder of the Sandlin Institute of Matrimatix.
Client References
"LaVaughn is a genuine healer, she's guided me toward genuine spiritual and physical healing. I don't know how she does it, but true talent is always a mystery.... I have learned so much from her readings that words really can't express. What she does defies categorization, but it makes sense of your existence -- something you may never have felt before in your life."
~ Sari Friedman
"LaVaughn is an extremely clairvoyant and talented woman. She has a very sensitive and understanding quality which she continually incorporates in every aspect of her work. Her abilities in helping others come to self realization and heal in body and mind are impeccable."
~ Rita Cohen
"I can't describe, in words, the way LaVaughn heals, helps, and educates. She is amazing. She is just not your typical 'psychic.' LaVaughn is far more talented, connected, and gifted than that. She is deeply intuitive. I thank the goddess for bringing her into my life."
~ Lusmilla McColl